"It is the philosophy of any system that holds the tactics, techniques and applications together. Without a full understanding of the subtle concepts, a martial art becomes a group of pre-defined movements, void of any true continuity. Esoma has a well defined philosophy that binds the resulting tactics to create a remarkably well formed art."
- Joe Martin, Founder
Develop the confidence, character and strength of the masters of the Orient with Esoma kungfu!
Understand the positive influences of change and balance through the art of Taichi!
Classes – Workshops – Seminars – Private instruction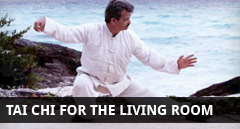 Tai Chi & Kungfu Class Registration
Call: 704 907-5735
Class Time & New Location
All Classes are now in our NEW facility in Kannapolis, NC
1505 S. Main St. Kannapolis, NC
Tai Chi for the Living Room
Coming soon in September
Esoma KungFu
Coming soon in September